Being motivated is one of the most important factors to keep going and reach your goals, and it is especially crucial if you do fitness, bodybuilding or other sports.
Fitness motivation pictures and quotes can help a lot for beginners to start working out, and for those who regularly exercise, whenever they are let down, or they want to find excuses why not to workout.
It is not hard to find some since there are thousands out there.
Whenever, I want to postpone one of my training I check out some fitspiration pictures or videos on the web, and I have to say they almost always help.
I usually see the pictures, websites, sayings of my icons to be inspired and motivated. There is no question this habit of mine has helped a lot to get closer to my goals.
Below you can find my list of the best fitness, health and workout related pictures and quotations. This list contains 101 items. I hope you will enjoy, and they will help you. If you like this list, please take the time to share with you friends.
If you know other great fitspiration images or quotes that should be introduced here, you can add it quickly if you are registered on list.ly or comment below.
1
Do Not Pray for Easy Life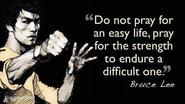 2
This Guy Was 70 Years Old ...



Workout motivation wallpaper
5
I Don't Workout Because ...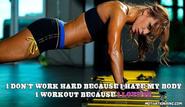 Fitness motivation wallpaper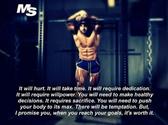 One of my favorite gym motivation pictures.


9
Your Body is a Reflection ...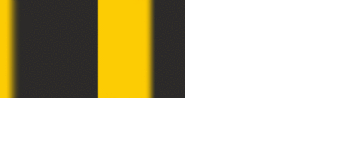 13
A Woman with a Fit Physique ...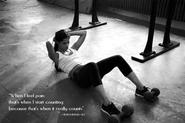 16
Our Greatest Weakness ...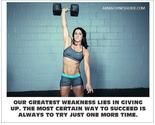 17
Your Body Can Stand Almost Everything

18
Are You Sore From Working Out?



21
Where there is No Struggle ...

22
You Have the Potential


24
This isn't How Barbie Looks Like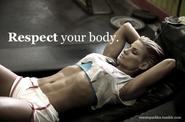 Did you like these fitness motivation quotes and pictures? Share with your friends.